Hands off Venezuela held a public meeting in London on 3 August, 2010 to discuss escalating tensions between Venezuela and Colombia. Speakers from Hands off Venezuela and the Colombia Solidarity Campaign discussed the recent events that led to the diplomatic crisis, the threat of US imperialism, the human rights situation in Colombia, and the 'war on drugs'.
Other topics covered included: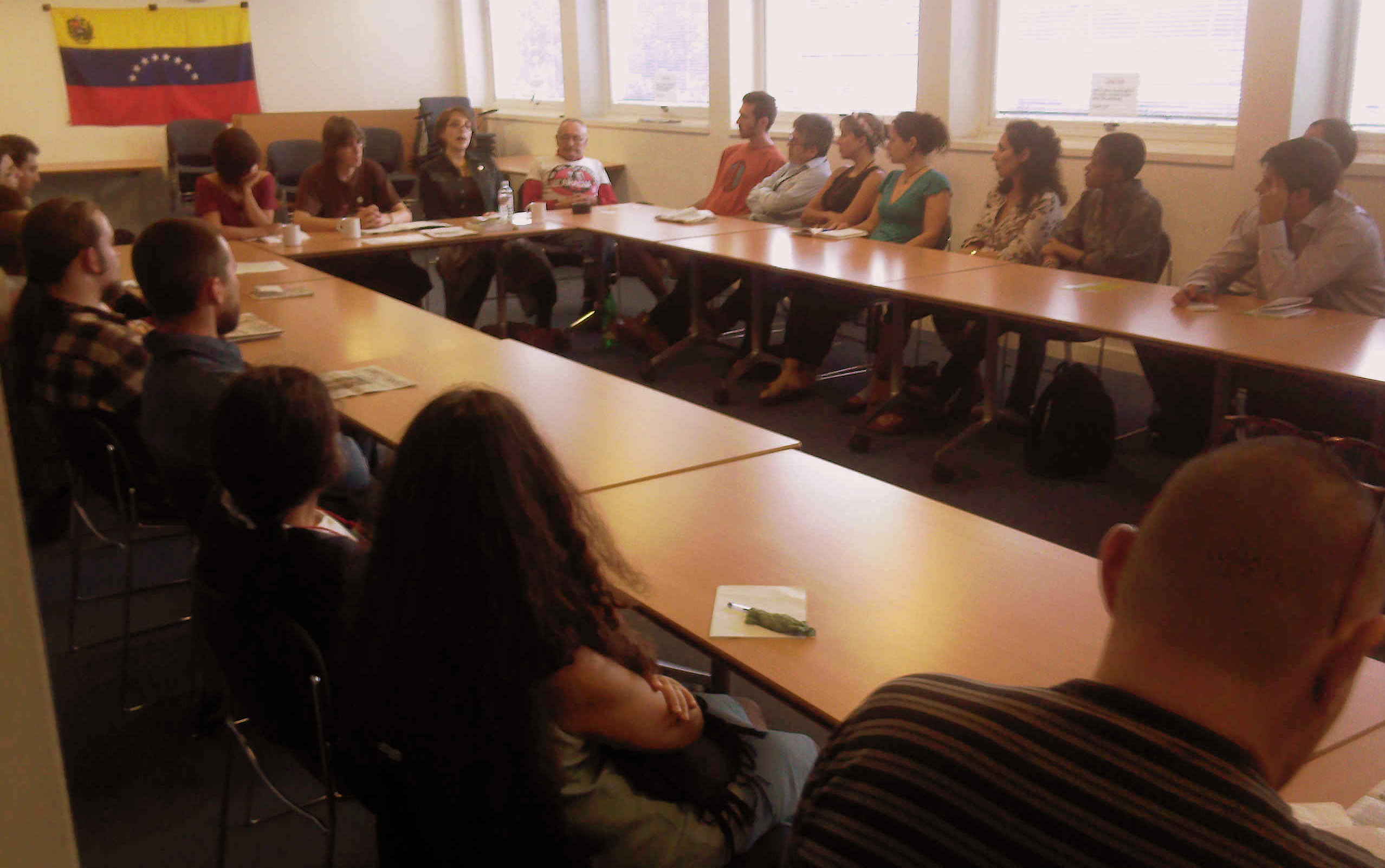 The role of the private media
The way that the discourse of 'terrorism' is used to depoliticise the conflict in Colombia and delegitimise the search for a political solution
Upcoming elections to the National Assembly in Venezuela
Colombian president-elect Santos
Increasing U.S. military presence in the region
The meeting was attended by between 30 and 40 people, including trade unionists, members of other Latin American solidarity campaigns, the Ecuadorean Consul Fidel Narvaez and the Second Secretary of the Venezuelan embassy Roberto Bayley, and the general public. There was lively discussion, with attendees denouncing US imperialism and expressing solidarity with the Bolivarian Revolution and with the Colombian people.
The meeting was followed by further discussion of ideas both for immediate solidarity actions and for ways to show solidarity during the National Assembly elections. If you're interested in helping to organise these actions or want to keep updated on what is being planned, please send an email to This email address is being protected from spambots. You need JavaScript enabled to view it..