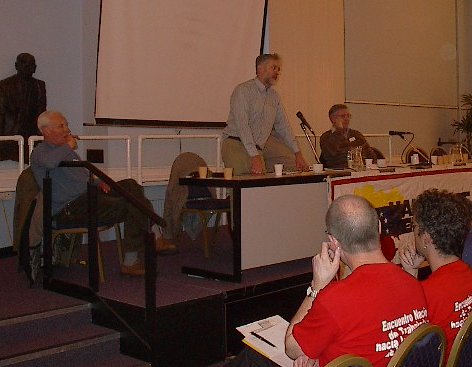 The Hands Off Venezuela campaign would like to show its support for Jeremy Corbyn in his bid to win the leadership of the Labour Party. Jeremy Corbyn has been a long standing supporter of the Bolivarian revolution, the late president Hugo Chávez and the Hands Off Venezuela campaign. He has spoken at HOV meetings and conferences going back to 2003 when the campaign was set up, sponsored Early Day Motions in parliament in defence of the Bolivarian revolution (http://www.edms.org.uk/2004-05/127.htm) and generally been a supporter of the oppressed people of Latin America, from Chile and Bolivia, to Mexico and Honduras.
The spirit of Jeremy Corbyn's campaign, in a certain sense, is the spirit of the Bolivarian revolution being brought into British politics: the struggle against oppression, injustice, exploitation, imperialism and war, and in defence of health care, education, housing for all, the struggle for socialism.
For all these reasons we express our support for his Labour leadership campaign and call on all supporters of the Bolivarian revolution to register as supporters or join the Labour Party in order to support him (http://www.jeremyforlabour.com/vote), before the deadline on August 12.
Hands Off Venezuela Steering Committee