Over 30 activists turned up at the Venezuelan Consulate in Rio at lunch time to express their outrage at the assassination of 3 trade unionists and to show solidarity for the workers of Venezuela.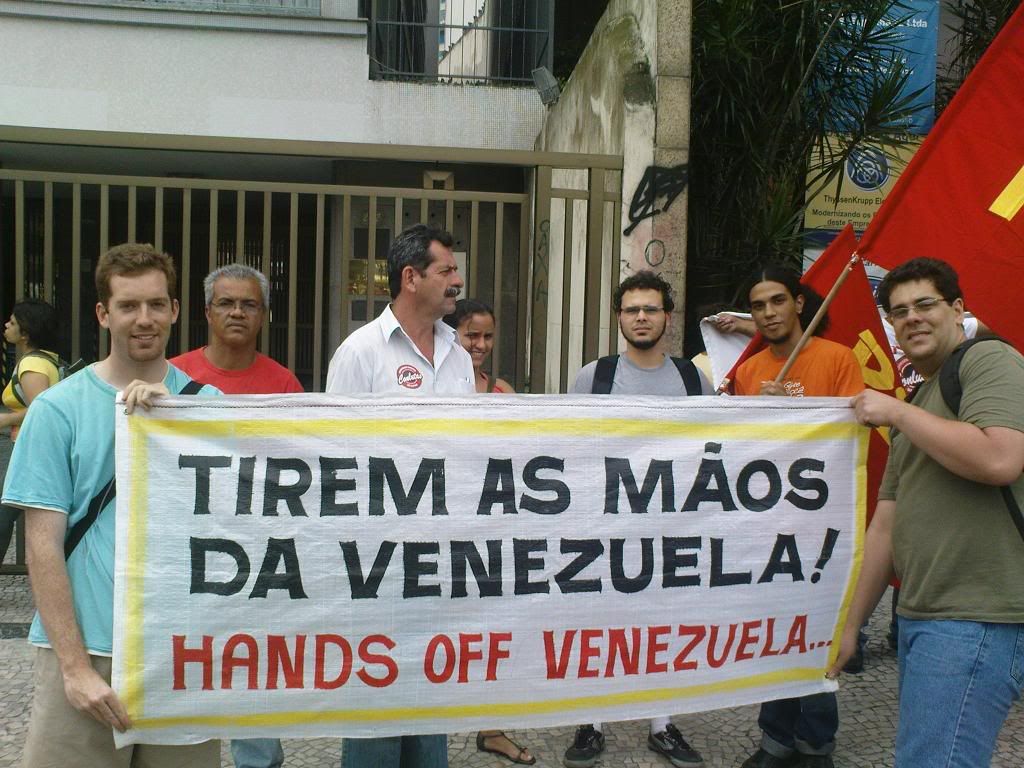 After handing out leaflets and speaking to the public outside, the demonstrators were invited into the Consulate to meet with the Consulate General, Dr. Edgar A. González. He was given several letters on behalf of various Brazilian groups, all expressing their solidarity with the Venezuelan workers at this time, but also condemning those responsible for such a brutal act and asking for a full investigation.
Dr. González then spoke, thanking everyone very much for turning up and expressing their solidarity. He talked about the problems of right-wing governors who have "hijacked" certain states since the last elections, and how there still exists a serious internal threat in Venezuela. He assured us, however, that the investigation into the killings has already been taken to the highest level in Venezuela. He then went on to talk about the vital importance of Latin American unity and the global struggle for Socialism of the 21st Century. He said the letters presented by the groups would go to Venezuela and to Chávez himself. He also made a point of condeming the ongoing imperialist attacks on Venezuela, from the right-wing media in Brazil, to the "imperialist" EU. Finally, he invited all members back to meet again in January, and said he would do everything he can, going to speak in favelas, putting on events, to help spread the message about 21st Socialism and the Bolivarian Revolution.